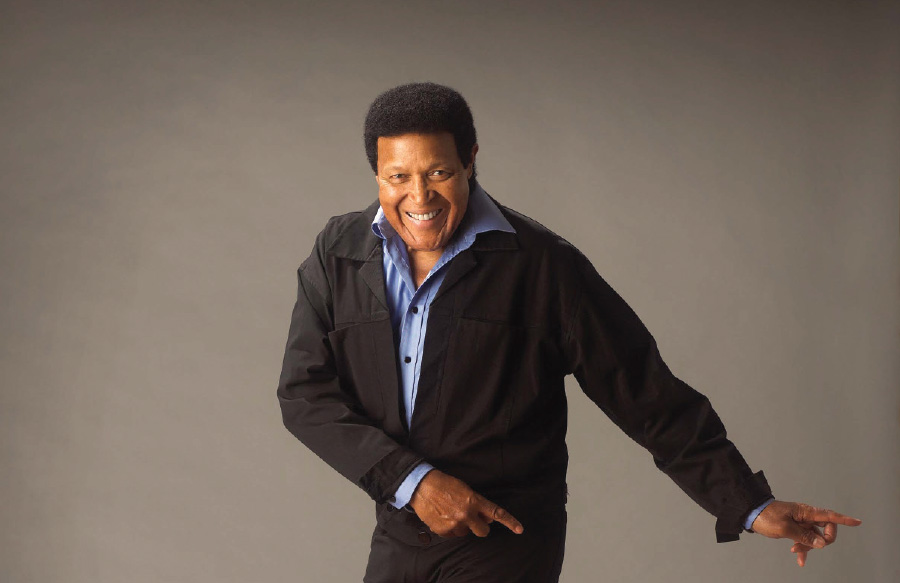 Join Chubby Checker and the WILDCATS as they bring iconic 60s Rock 'n Roll to the Superstar Theater at Resorts Casino Hotel on Saturday, February 16, 2019 at 8:00pm.
Ticket prices are $55.00, $45.00, and $35.00 and are on sale now through Ticketmaster at ticketmaster.com or by calling 1.800.745.3000. Tickets will also be available at the Resorts' Box Office.
Chubby Checker is the only artist to have a song reach #1 on the U.S. best seller charts twice with the 1960s huge smash, "The Twist". While spending an amazing nine months total on the charts, "The Twist" introduced the concept of "dancing apart to the beat", and inspired hit songs like "Peppermint Twist", "Twist & Shout", and "Twistin' the Night Away". "The Twist" also inspired dances like "The Jerk", "The Hully Gully", "The Boogaloo", "The Shake", and more.
Other hits from Chubby Checker include "Party Time", "Birdland" and "Twist It Up". Eventually, Chubby Checker's movements were incorporated into all songs that had a beat, creating "The Boogie" movement, a fixture in Rock 'n Roll and popular music during the 1960s.
The platinum-selling artist has never slowed down over the years with 9 double-sided hits, continuous touring, and his lucrative snack food business dedicated to commemorating over 50 years of "The Twist". On October 10, 2018, Chubby Checker was honored as Casino Entertainer of the Year.
BUY TICKETS
ABOUT RESORTS CASINO HOTEL
The resort that brought gaming to Atlantic City in 1978, Resorts Casino Hotel, a Mohegan Gaming & Entertainment Property, is at the top of its game today, offering world-class casino action in a relaxed environment that keeps the focus on fun. Resorts Casino Hotel made history as the first American casino outside of Nevada and recently celebrated a major milestone – their 40th anniversary in May 2018. Winner of 21 Casino Player Magazine 2018 "Best of Gaming Awards," Resorts Casino Hotel has undergone $100 million in renovations, including the all new state-of-the-art Resorts Conference Center, a large $25 million room renovation project and the $35 million Jimmy Buffett's Margaritaville themed entertainment complex with the only beach bar, Landshark Bar and Grill, on the Atlantic City sand open – year round.
Mohegan Gaming & Entertainment assumed management of Resorts Casino Hotel in 2012, a move that has set the stage for its return as the most exciting gaming destination in Atlantic City. Boasting a prime location spanning 11 acres at the northern end of the famed Atlantic City Boardwalk, the resort features 942 guest rooms and suites in two hotel towers, an 80,000-square-foot casino, two theaters, 10 restaurants, a food court featuring six eateries, two VIP slot and table player lounges, a casino bar, indoor-outdoor swimming pool, health club and spa, salon, and retail shops. Its 64,000 square feet of technologically advanced meeting space includes 24 meeting and function rooms, most featuring natural light and ocean views, and a 13,000-square-foot ballroom. For more information, visit our website or call 1.800.334.6378. Connect with us on Facebook, follow us on Twitter or Instagram and view us on Youtube.