Performing in the Superstar Theater on November 5th
ATLANTIC CITY, NJ (September 22, 2016) Singer and main song writer for the Rock band Godsmack, Sully Erna will be coming to Resorts Casino Hotel for a special solo performance, featuring his album and BMG debut, Hometown Life. He is set to rock the Superstar Theater on Saturday, November 5th at 8:00pm.
Tickets prices start at $25.00 and are available now through Ticketmaster at www.ticketmaster.com or 1.800.745.3000. Tickets will also be available at the Resorts' Box Office.
Hometown Life offers a wide-ranging glimpse of Erna's electric musical tastes, from the singer-songwriter Billy Joel and Bruce Springsteen narratives of the title track and the Bossa nova touch of "Take All of Me," to the breezy island feel of "Your Own Drum," the finger-snapping Motown bass lines of the bluesy "Turn It Up," the Country flavors of "Different Kind of Tears" and the wide-screen canvas of mini-symphonies "Blue Skies" and "Forever My Infinity." Sully collaborated on two of the songs "Different Kind of Tears" and "Your Own Drum" with Nashville-based tunesmith Zac Malloy, who has also written for Carrie Underwood, Tim McGraw, Jake Owen, Skillet and Daughtry.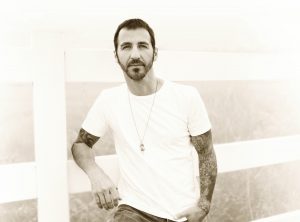 Born and raised in the suburbs of Boston, Massachusetts, Sully Erna has been a musician since the age of three years old, where he began his musical journey as a drummer. A proven commodity as the front-man of one of today's most powerful Rock bands, Sully is also a successful producer, actor and multi-instrumentalist. He has also reaped a myriad of accolades, including several industry records, twenty-one Top 10 singles, more than any other Rock band in history, as well as seven number one songs. Hometown Life continues to reveal the sides of Sully Erna, giving his fans an inside glimpse at Sully's vulnerability on a very personal level.
ABOUT RESORTS CASINO HOTEL
The resort that brought gaming to Atlantic City in 1978, Resorts Casino Hotel is at the top of its game today, offering world-class casino action in a relaxed environment that keeps the focus on fun. Resorts Casino Hotel made history as the first American casino outside of Nevada and celebrated its 35th anniversary in May 2013 with a new milestone: the opening of a $35 million Margaritaville casino and entertainment complex that includes, among other attractions, the only beach bar on the Atlantic City sand.
Mohegan Gaming Advisors assumed management of Resorts Casino Hotel in 2012, a move that has set the stage for its return as the most exciting gaming destination in Atlantic City. Boasting a prime location spanning 11 acres at the northern end of the famed Atlantic City Boardwalk, the resort features 942 guest rooms and suites in two hotel towers, an 80,000-square-foot casino, two theaters, six restaurants, two VIP slot and table player lounges, a casino bar, indoor-outdoor swimming pool, health club and spa, salon, and retail shops. Its 64,000 square feet of technologically advanced meeting space includes 24 meeting and function rooms, most featuring natural light and ocean views, and a 13,000-square-foot ballroom. For more information, visit our website or call 1.800.334.6378. Connect with us on Facebook, follow us on Twitter or Instagram and view us on YouTube.